Trusted by millions of creative and technical professionals, NVIDIA Quadro solutions deliver the fastest 3D application performance, the highest quality workstation graphics and are certified on all industry-leading professional applications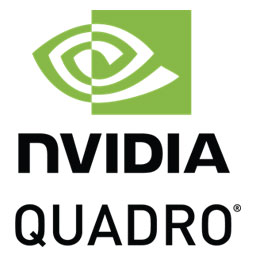 World's Most Advanced Visual Computing Accelerator.
Whether you're developing revolutionary products, telling spectacularly vivid visual stories, designing groundbreaking architecture, or creating the most lifelike, immersive virtual experiences, NVIDIA Quadro gives you the performance to do it brilliantly. Equipped with the world's most powerful GPUs, large memory capacities, multiple 5K display outputs, advanced features to drive photorealistic VR environments and more, Quadro is built to accelerate a range of professional workflows.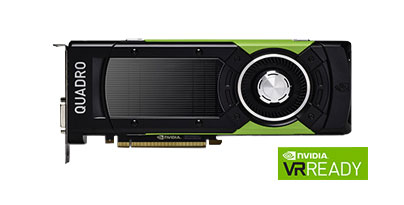 Quadro GP100
The world's most advanced professional graphics solution that combines the ultimate in graphics and double precision compute performance for the most sophisticated professional applications.
Learn More
Quadro P6000
The power to create the largest and most complex designs, simulate the largest, most complex problems, and develop the most intricate, detailed, and lifelike VR experiences possible.
Learn More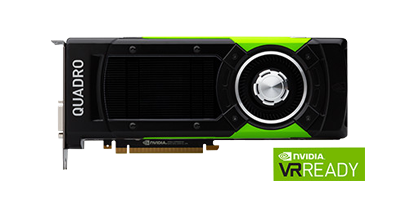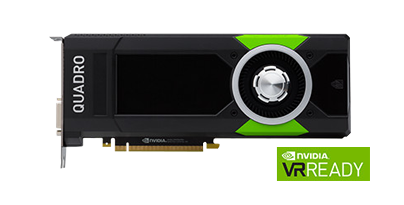 Quadro P5000
With 16 GB of GDDR5X memory, advanced VR features, and four 5K capable quad display outputs, create larger designs, render larger images, and create more detailed VR environments.
Learn More
Quadro P4000
VR ready, with four 5K capable displays, combined with the graphics performance and memory required for professional level performance in a power-efficient, single slot graphics solution.
Learn More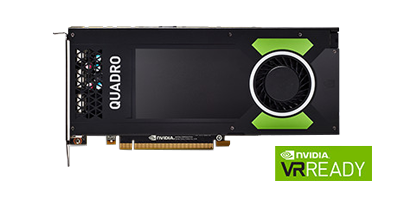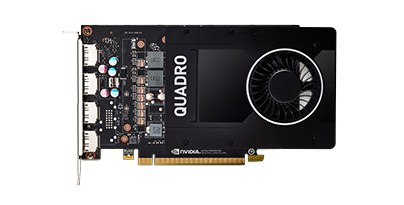 Quadro P2000
The perfect balance of performance, compelling features, and compact form factor delivering incredible creative experience and productivity across a variety of professional 3D applications.
Learn More
Quadro P1000
The most powerful low-profile professional graphics solution available, providing professional users with the best performance available in a small form factor workstation graphics card.
Learn More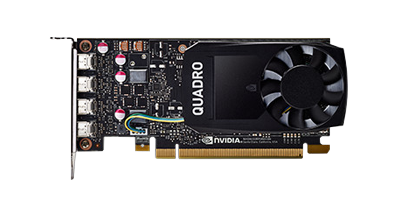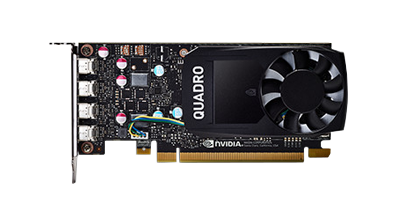 Quadro P600
Flexible single-slot, low profile form factor and support for four 4K displays with HDR color delivers amazing performance for a range of professional workflows.
Learn More
Quadro P400
A single slot, low profile form factor solution that is compatible with the most space and power constrained workstation chassis and support for three 4K displays with HDR color support.
Learn More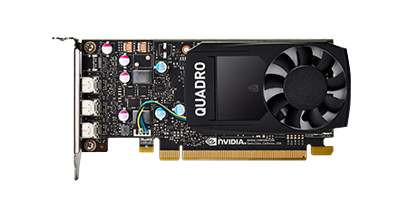 Accessories
Easily deploy and manage single or multiple displays on a desktop, drive head-mounted displays, build expansive digital signage walls, and create immersive high-resolution stereoscopic environments.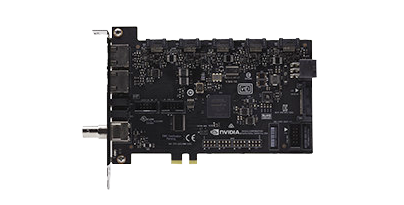 QUADRO SYNC II
NVIDIA Quadro Sync solutions enable the creation of dazzling ultra-high resolution, perfectly synchronized displays to meet the visualization and presentation needs.
Learn More
QUADRO NVLINK BRIDGE
NVIDIA® NVLink™ is a high-bandwidth, energy-efficient interconnect that enables ultra-fast communication between the CPU and GPU, and between GPUs.
Learn More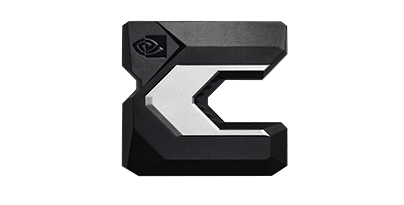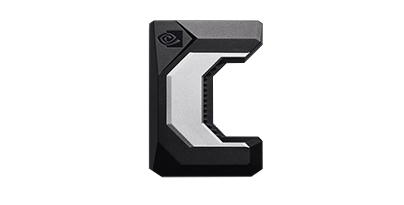 QUADRO SLI HB BRIDGE
Take your gaming performance to a whole new level by connecting multiple GeForce GTX cards with NVIDIA SLI technology to produce a single output.
Learn More